Destination
Explore the cultural and natural wonders of the region
──
The federal state of North Rheine-Westphalia is known for its many leisure opportunities. The buzzing state capital Düsseldorf has much to offer from culture to shopping to stunning river views while Ratingen itself is a beautiful quaint town with numerous historical buildings.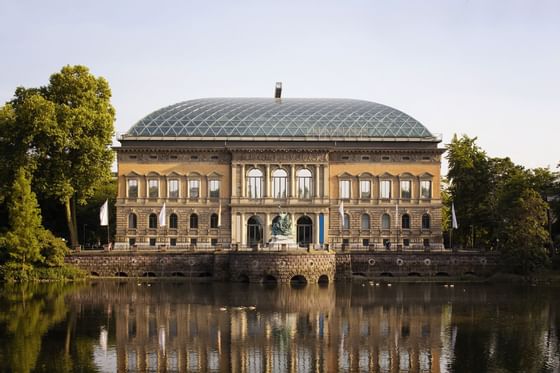 Museums and Galleries
Düsseldorf offers a multitude of large and small museums and exhibitions. Modern art enthusiasts will enjoy a visit to the K20/K21 Galeries while the Goethe Museum and Heinrich Heine Institute portray the life and works of two of the most famous German writers.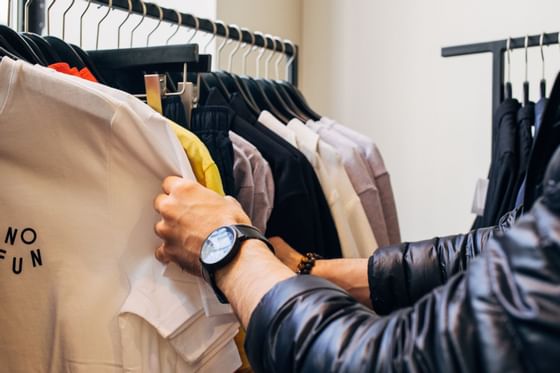 Shopping
Düsseldorf is a shopper's paradise. The famous Kö (Königsallee) is flanked by beautiful century houses and offers a high-quality shopping experience with luxurious boutiques and designer stores. Additionally, many other malls, department stores and more quaint, narrow streets invite visitors to find new treasures.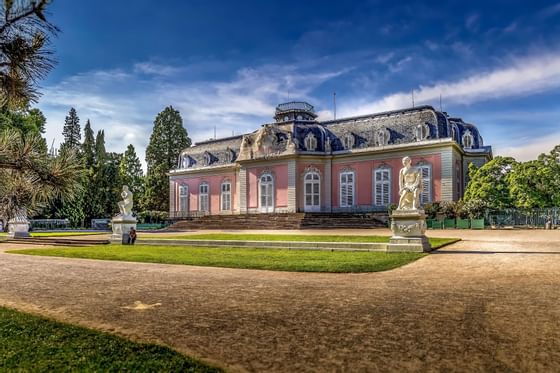 Palaces and Castles
Castles and Palaces are easily found in the surroundings of Düsseldorf and Ratingen. Benrath Palace in the classic Barroque style for example dates back to the 18th century. Palace Dyck is a lovely destination for a day out with many activities for kids and vast gardens and apple harvesting.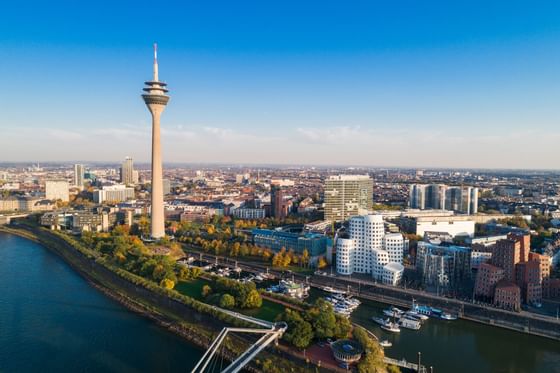 The River Rhine
The Rhine is one of the most important and longest rivers in Europe. Stroll along the banks or enjoy the view from the Rhine Tower during a meal in the rotating restaurant. During the summer, the Rhine banks opposite Düsseldorf host one of the largest funfairs in the country which traditionally end with striking fireworks over the river.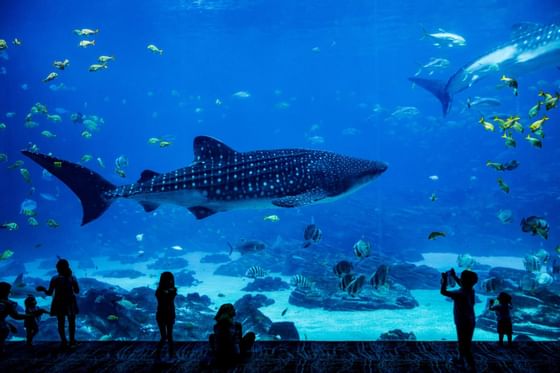 Destinations for Families
The area has a lot to offer families with children of all ages. Visit the Warner Brother's Moviepark in Bottrop, Legoland in Duisburg and various zoos such as the Aquazoo in Dusseldorf. For rainy days waterparks offer great family fun, for example at the Aquapark in Oberhausen, one of the best covered pools in Germany.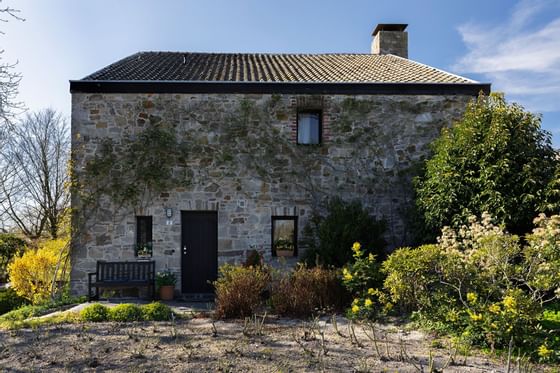 Culture and History in the Old Town of Dusseldorf
The Altstadt is the most famous part of the city and includes the Burgplatz with a tower overlooking the Rhine in which today visitors can learn about nautical history and science, city hall which is architecturally remarkable by combining three different periods and the Carlsplatz with a daily market for fresh produce and handicrafts.