ACCOMMODATION
Comfort and quality wrapped in nature
──
In our resort at Lake Schwielowsee, comfort and quality are combined with a beautiful natural setting. The design of our Precise Resort is perfectly matched to its surroundings. Enjoy a luxurious stay while looking out over the water from your balcony or terrace. An overnight stay at the Schwielowsee will always be an unforgettable experience.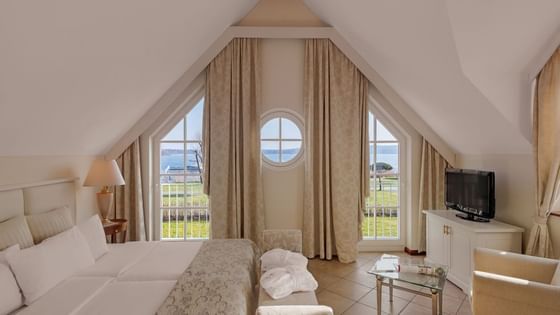 Hotel
The hotel's rooms and suites convey a feeling of generosity, individuality and luxury. Breathtaking country or lake views are seen from their balconies and terraces.
Read more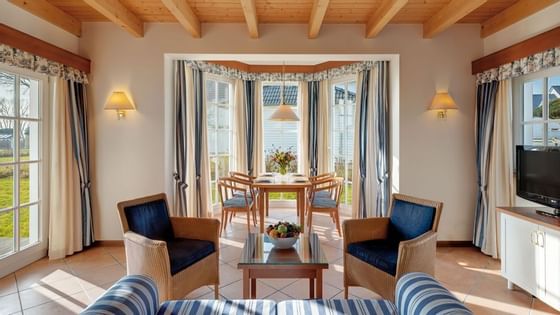 Apartments
The wooden, Key West style, luxury cottages consist each of two apartments of 2 to 3 rooms and transmit a feeling of private luxury holiday houses.
Read more