Accommodation
Comfort and quality surrounded by the beauty of nature
──
Nestled in the heart of the poetic Tuscan landscape, Poggio Alla Sala consists of an 18th century newly renovated premises with 71 rooms and suits. Maintaining a fil rouge between the various environments, the interior design of the prestigious architecture encompasses a feeling of understated luxury and elegance while refined with accents that capture the essence of the Tuscan lifestyle.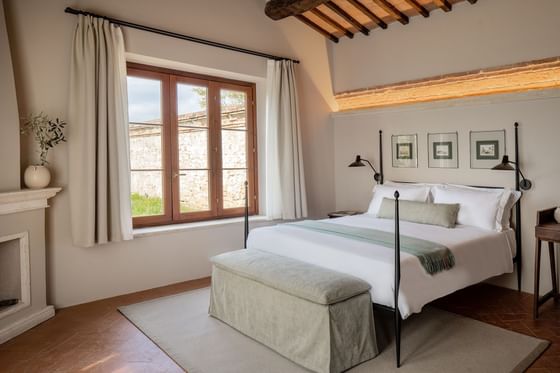 Rooms & Suites
With the preservation of their historic spirit in mind, the rooms and suites of Poggio Alla Sala reflect an understated Tuscan aesthetic while incorporating a global feel throughout.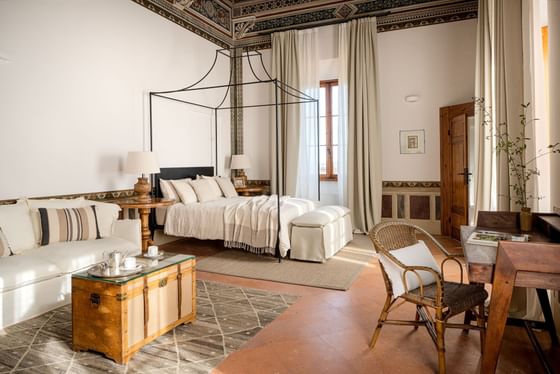 Villa
The 18th century Neoclassical Villa, as the main building, displays the perfect blend of history and modernity. The design is elegant but not intimidating or opulent even with the luminous frescoes overhead above the freestanding iron four poster bed in the suites.