Cross-Country Skiing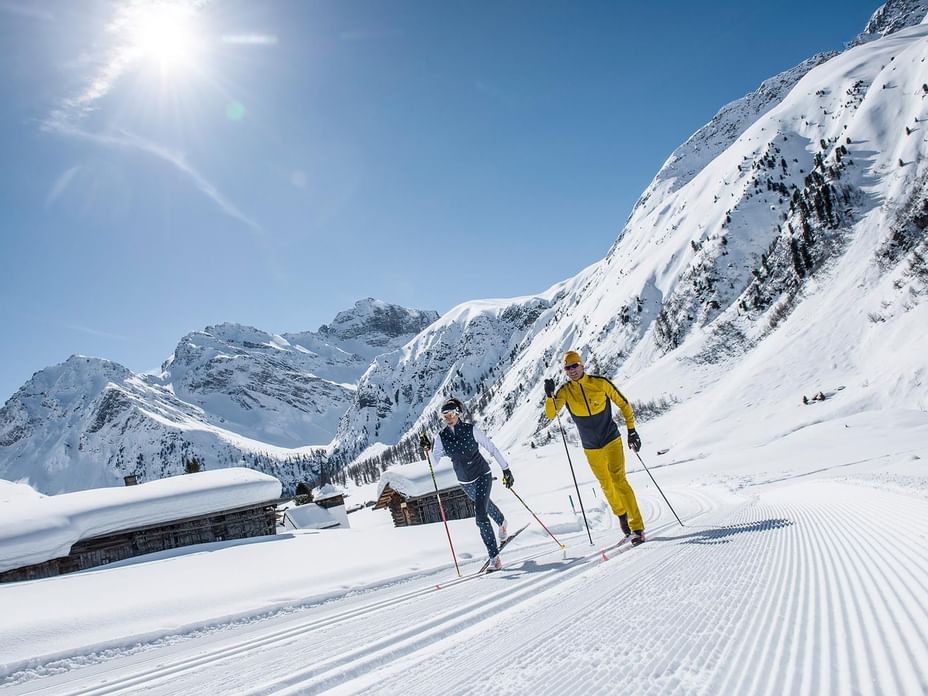 Enjoy cross-country skiing where the world elite meets.
The world's cross-country skier's elite meet at the beginning of the winter season every year to commemorate the Davos Nordic. You can cross-country ski on the FIS racing track in the Flüelatal, where the World- and Olympic champions practice and compete. Alternatively, you can make tracks into the romantic valleys of Sertig and Dischma.  
The trail network in Davos Klosters encompasses over 100 km of classic trails and 46 km of skating trails with different difficulty ratings. All are superbly well prepared daily. Cross-country skiing at Davos and Klosters is free. 
The cross-country trails are reached by a 5 minutes-walk from the Hotel Seehof.
Davos offers 78 km of classic cross-country trails and 48 km of skating trails. On 15 km of these track, you can take your dog with you.
In Klosters you find 23 km of classic cross-country and 23 km of skating trails. You can easily reach the Klosters trails by the Rhaetian Railway from Davos to Klosters, free of charge with the Guest Card.
Learn more about the cross-country trail report and trail maps
Learn more: Cross-country trail report Davos Klosters
Learn more: Cross-country trail maps