Rooms and Suites
Comfort and quality
──
The 155 rooms and suites offer guests a luxurious stay in the thermal destination of Bad Saarow. All rooms and suites have either views of Lake Scharmützel or views of the surrounding natural landscape, including the vast golf courses.
Rooms
Are you looking for a wonderful room at the Lake Scharmützel? All rooms of Precise Hotel Bad Saarow are individually furnished and satisfy the wanderlust of our guests. Here you can enjoy your vacation to the maximum with a view of beautiful Lake Scharmützel close to Dahme-Heideseen Nature Park.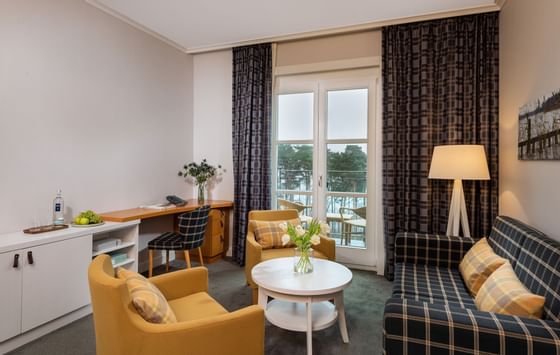 Suites
Our suites convey a sense of spaciousness, individuality and luxury. Enjoy breathtaking views of the countryside, golf course or Lake Scharmützel.