Precise Resort Bad Saarow
An extraordinary oasis of relaxation at lake Scharmützel
──
Located at the banks of the idyllic lake Scharmützel, Precise Resort Bad Saarow is the perfect destination for guests looking for a relaxing family holiday or couples retreat amidst breathtaking natural surroundings.
The resort boasts a lavish spa with indoor and outdoor pools, plus our resort is a golf club hotel with four varied golf courses, twelve tennis courts, and a yacht club. With several dining options, including a harbour restaurant with a terrace overlooking the lake.
Accommodation
Comfort and quality──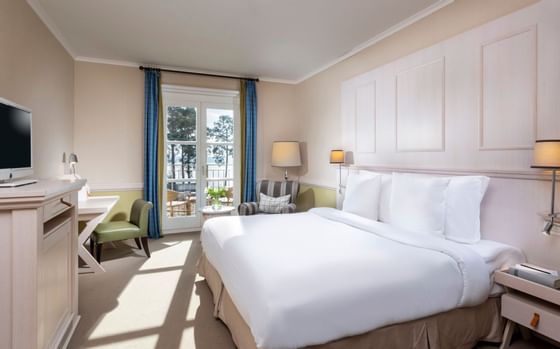 Are you looking for a wonderful room at the Lake Scharmützel? All rooms of Precise Hotel Bad Saarow are individually furnished and satisfy the wanderlust of our guests. Here you can enjoy your vacation to the maximum with a view of beautiful Lake Scharmützel close to Dahme-Heideseen Nature Park.
Read more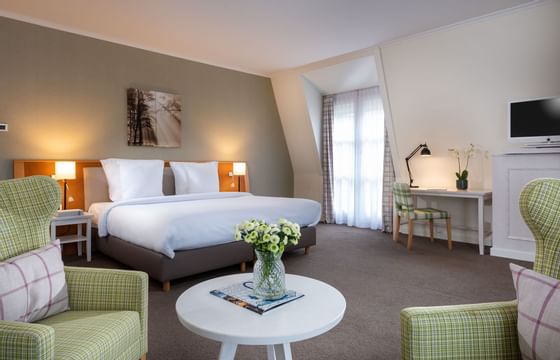 Our suites convey a sense of spaciousness, individuality and luxury. Enjoy breathtaking views of the countryside, golf course or Lake Scharmützel.

Read more
At the hotel
Discover all Precise Resort Bad Saarow has to offer ──


Dining
A culinary delight──


The culinary highlight in Precise Resort Bad Saarow is a dinner in our fine dining restaurant. The cuisine is made from the best local ingredients and reinterpreted with a creative flair. Enjoy a glass of fine wine from our own wine shop and bar or lay back in the smoking lounge.
Golf
──
Precise Resort Bad Saarow offers three golf courses with eighteen holes and one golf course with nine holes, set in a breathtaking environment.
We are looking forward to welcoming you as well as in our club restaurant Greenside.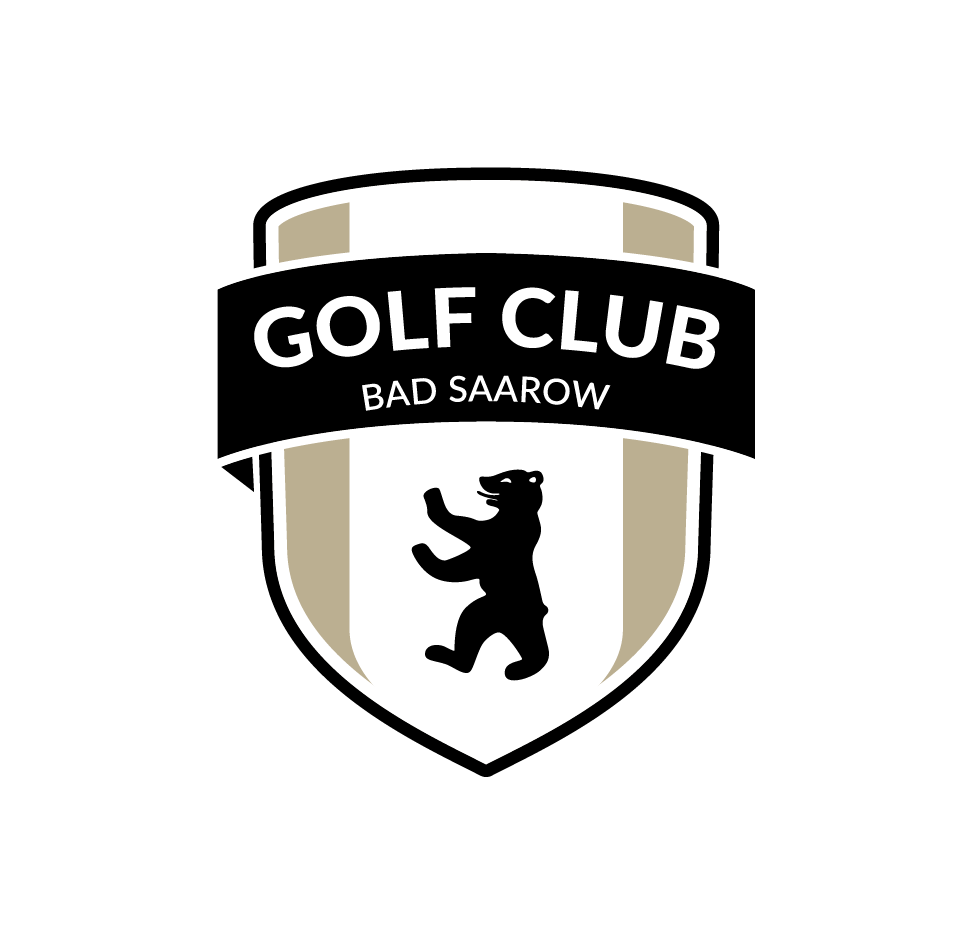 Spa
A sense of wellbeing──


An oasis of comfort and relaxation, the resort offers a 4200 m² spa area with indoor and outdoor pools and 22 treatment rooms with unique spa treatments. The in-house gym is perfectly equipped for a full-body workout.
Tennis
──
The tennis center is located only a three-minute drive from Precise Resort Bad Saarow, offering six indoor courts and six top-maintained outdoor sand courts amidst beautiful surrounding nature. Private training courses are available for both experienced players and beginners as well as for teenagers and children.
Kids Club
Holiday for all──


Precise Resort Bad Saarow is a family resort. Our children's program is filled with in- and outdoor activities, guaranteeing the little ones to have as much fun during their holiday as the grown-ups.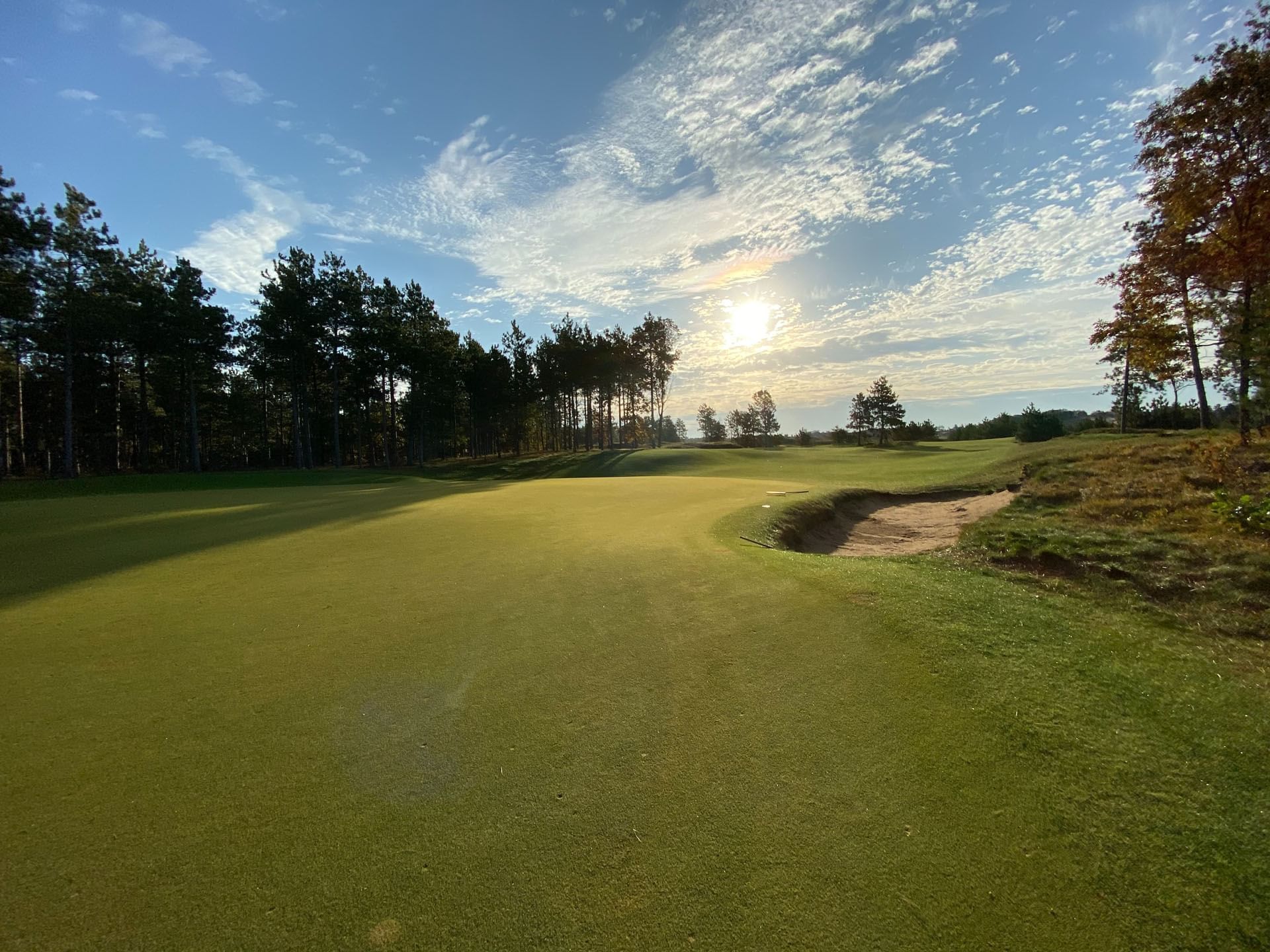 We are inviting you to be part of our exclusive network of
Precise Hotels & resorts friends and enjoy preferential conditions.
Learn more about Club Always

opens in a new tab
Destination
Explore the cultural and natural wonders of the region──


Precise Resort Bad Saarow is located on the banks of Lake Schmarmützel, nestled in a breathtaking landscape.
Bad Saarow has been known as a top-class spa destination since a sanatorium was opened in 1911. The treasure of Bad Saarow is in fact the Catharinen spring, whose high-quality natural brine is extracted from a 450 m deep well and is rich in valuable minerals and micronutrients: the basis of Bad Saarow's long spa tradition.
In addition to relaxation and tranquility, the region offers many things to make your getaway a memorable experience: Golfing, water skiing, playing tennis, cycling or hiking around the beautiful Scharmützelsee, one of the largest lakes in Brandenburg.