Val d'elsa route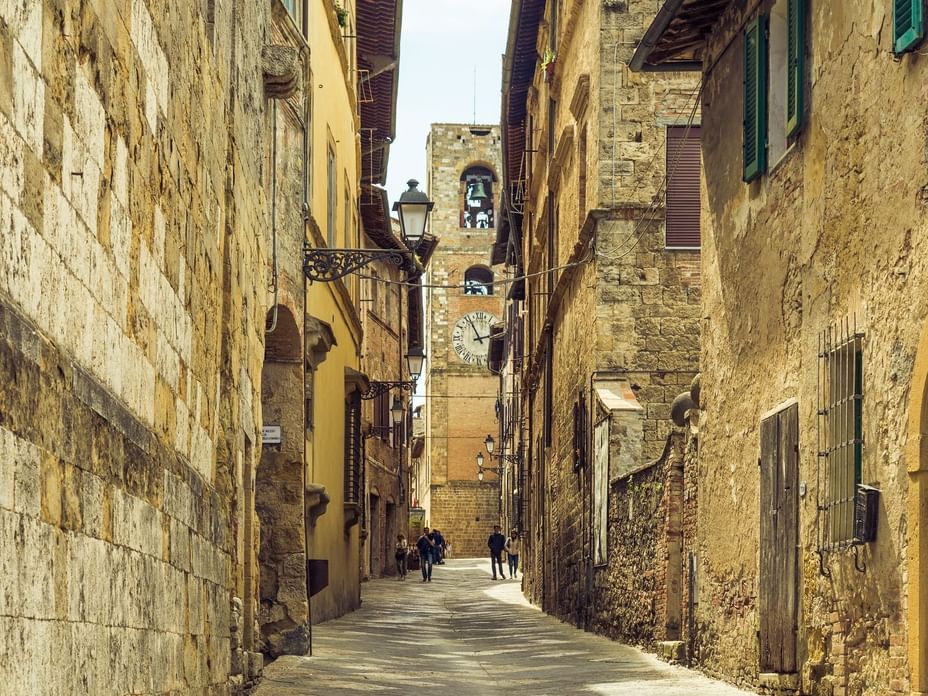 ROUTE FROM SIENA TO VAL D'ELSA (1 day)
The Val d'Elsa occupies the north-western part of the province of Siena. It was a region disputed between Siena and Florence and it has always been a commercial and entrepreneurial area. However, there are still a lot of fortified villages, castles and landscapes which may be of interest for the tourist.
Take SS715 to Sinalunga from SP135, State Road Siena-Bettolle/SS715 and Provincial Road Traversa Siena Perugia Continue on SS715. Take the Firenze - Siena motorway junction in the direction of the Provincial Road of Castello di Staggia in Colle di Val D'Elsa. Take the Colle Val d'Elsa Sud exit from the Firenze - Siena motorway junction.Take the Colligiana provincial road and SP5 in the direction of Via A. Diaz in Colle di Val d'Elsa
Although the first impression might be disappointing, Colle Val d'Elsa is worth a visit too. Most of European crystal is produced in Colle and the history of this kind of production from the 18th century to nowadays is well documented in the Museo del Cristallo. The small town still preserves its mediaeval centre in the upper part.
From Colle you can continue to Casole. Casole d'Elsa lies on top of a hill, in panoramic position. Here it is possible to visit the Collegiata dating from the XI century, but continuously retouched. Mensano, a small, fortified village, lies close to Casole. In the chiesa di S. Giovanni Battista you can admire the Romanesque capitals with their complex decorations.