POGGIO ALLA SALA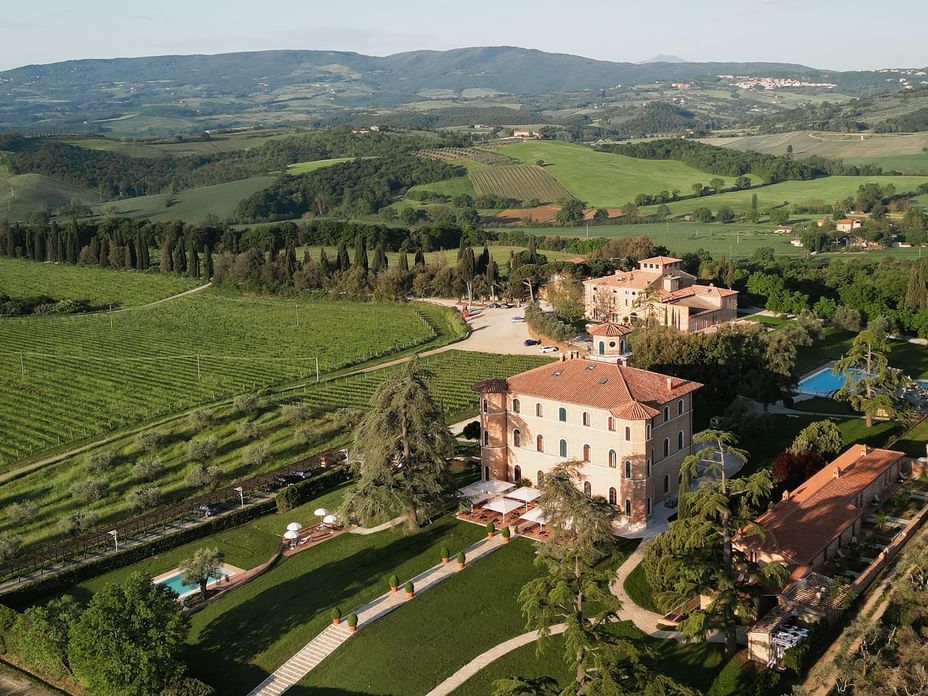 A mystical and pleasant place dating back to the time of the Etruscans, Poggio Alla Sala transports all the element of its rich past to our present. Woods filled with holm oaks and centuries-old cypresses, picturesque vineyards and olive groves, and farmhouses with a majestic estate and villa on the hilltop make up the unmistakable landscape of Poggio alla Sala. Tucked away in the southern territory of Montepulciano, it is located at the crossroads of Chianciano and ancient Chiusi meet.
Poggio alla Sala was the former farm and holiday home of the noble family Bonci Casuccini in the 18th century, and it overflows with aristocratic appeal. Pietro Bonci Casuccini was an enlightened entrepreneur, who grew important agricultural crops here and took a particular interest in establishing vineyards and olive groves.
Archaeology, agriculture, art, hospitality, and much more magically merge together at Poggio Alla Sala to captivate the interest and stimulate the senses of those who visit this place steeped in history, nature, and harmony.